I am always looking for clever places to visit, so when I came across this article from Town and Country, I had to pass it along to you all because we can all use some more luck in our lives:
By:   LAUREN HUBBARD
We tend to think that any day you're traveling is a pretty lucky one, but if you're looking to pack an extra dose of prosperity into your next trip, these locations offer you the chance to get fortune on your side.
1. 
Blarney Castle, Ireland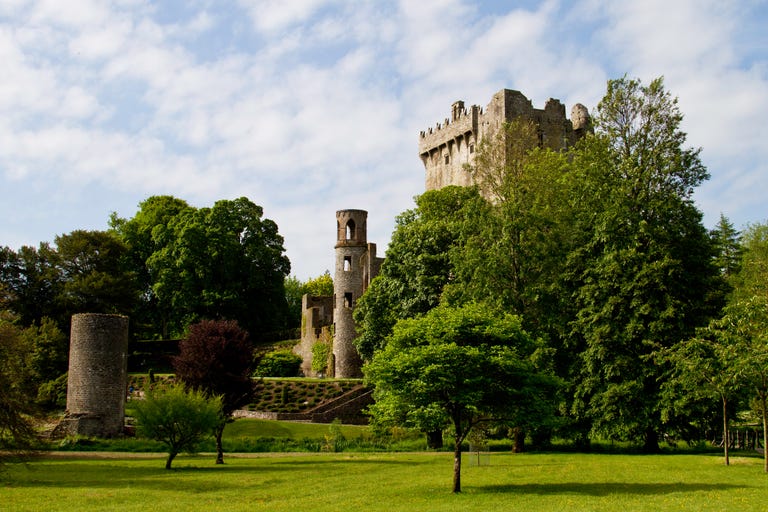 Perhaps the most famous off all good luck destinations, Blarney Castle is, of course, home to the Blarney Stone, an iconic rock set into the castle's battlements. Stories of the stone's origins are plentiful—some say it's made from the same materials as Stone Henge, others link it to the Stone of Scone which was used for centuries in the coronations of English and Scottish monarchs, but by far it biggest claim to fame is the legend that placing a kiss on the Blarney Stone will endow those lips with eloquence and good fortune in matters of persuasion.
2.  
Hoover Dam, Nevada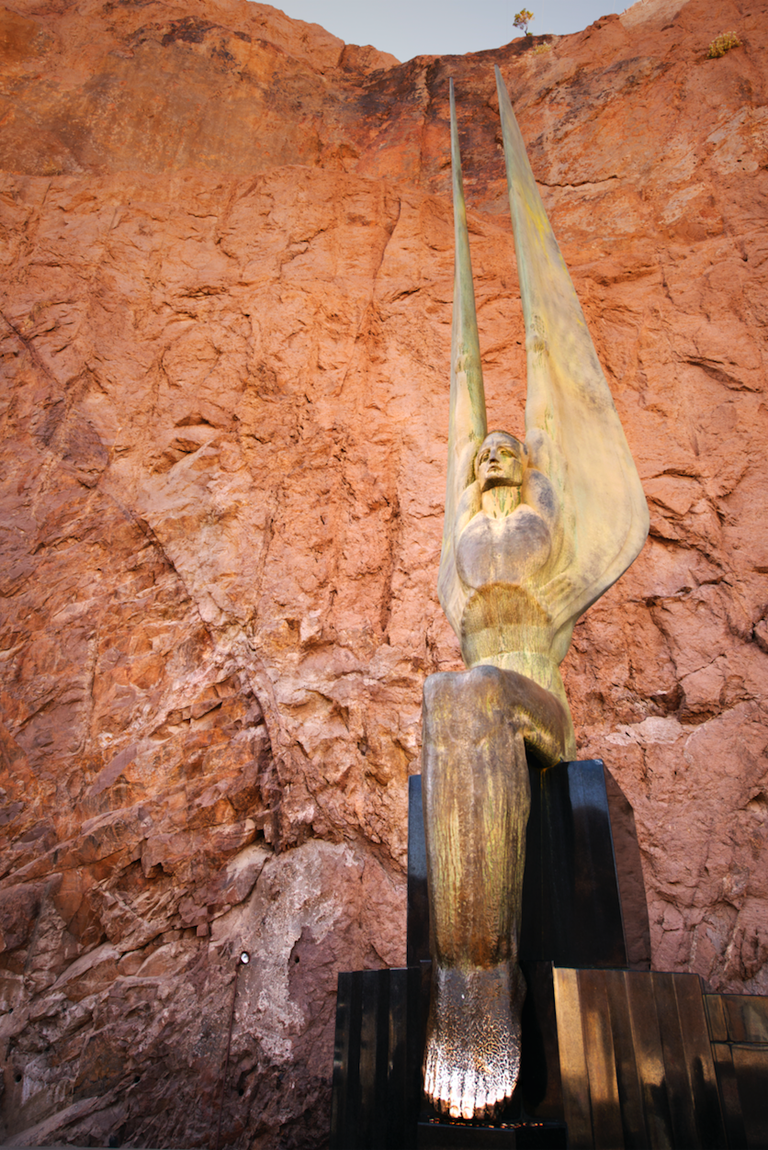 There's plenty of splendor to be found on either side of the iconic Hoover Dam, but for real luck, you're going to have to travel to the Nevada side where two huge winged statues known as the Winged Figures of the Republic keep watch over the canyon. Touching the statues toes, in particular, is said to bring good luck—and with the Las Vegas strip less than an hour away by car, it's no surprise that these lucky tootsies stay gleaming.
3. 
Rome, Italy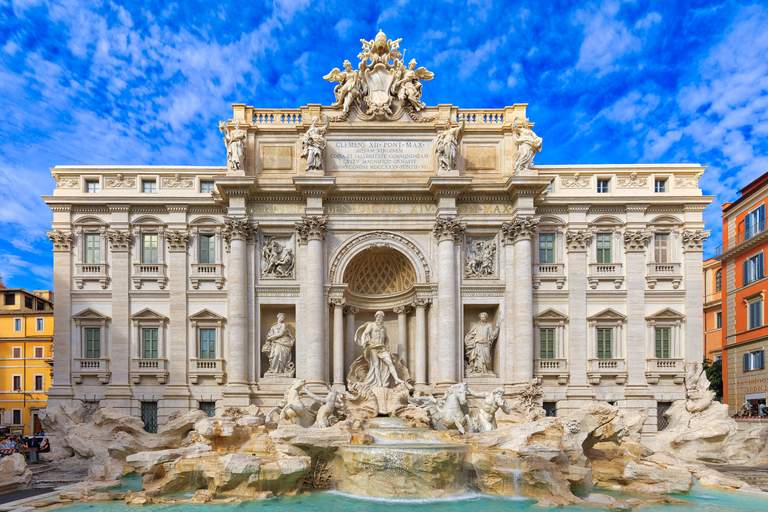 The Trevi Fountain may date back to the 1700s, but the tradition of wishing on a coin and throwing it into the fountain is actually much newer—in fact, it can be traced back to the Academy Award-winning 1954 film "Three Coins in the Fountain." The ritual of throwing a coin with your right hand backward over your left shoulder into the fountain has caught on in a big way since then; workers have to sweep the fountain nightly to keep all of the thrown coins from building up, with the proceeds going to the Catholic non-profit Caritas to help those in need, because good karma is the best kind of luck.
4. 
Fushimi Inari Taisha, Japan
Entrepreneurs take note: while this 8th-century Kyoto shrine is dedicated to the god of rice and sake, it is also renowned as a go-to spot for the business-minded who are looking for a little luck. The walk through the orange torii-gated paths is spectacular on its own, but for maximum luck payoff make your way to the sub-shrines at the top of the summit to make sure your next business venture is a big success.
5. 
Nuremburg, Germany
Above the marketplace of this Bavarian hub towers the Schöner Brunnen, a 14th century fountain in the shape of an elegant Gothic sire. Though the intricate carvings and gilded peaks would be plenty to make this fountain an icon, it holds a special reputation among those looking for luck thanks to two rings embedded in the grate around the fountain that are said to bring good fortune to those who spin them.
6. 
Hagia Sophia, Turkey
In the heart of Istanbul, Turkey's most populous city, lies Hagia Sophia. At various points throughout its history the architectural beauty has served as a Greek Orthodox basilica as well as an imperial mosque, but it now welcomes visitors as a museum. For those hoping for a health boost, the main attraction is the Weeping Column aka the Column of St. Gregory which is said to "weep" with a healing holy water. Visitors can insert their thumbs into a hole in the side of the column and if it comes out damp, legend holds that their afflictions will be cured. Another belief holds that if you place your thumb into the column and rotate your hand in a circle, you may be granted a wish.
 7.  Abraham Lincoln's Tomb, Illinois
There's no shortage of statues of the 16th President at his tomb in Springfield, Illinois, but luck-seekers need to pay special attention to the large bronze bust in front of the memorial. Based on a sculpture by Gutzon Borglum (you might recognize his work from Mount Rushmore) the likeness sits on a granite pedestal in front of the tomb where thousands of visitors, including no few politicians, keep his nose rubbed-to-gleaming for good luck.
8.
Lingyin Temple, China
Rubbing the belly of a laughing buddha is a long-held tradition for courting good fortune, but the numerous buddha statues at this large monastery in southeast China may have a belly up on the rest. Legend has it that the buddha figure from the series of rock carvings named "The Peak That Flew Hither," outside of the temple entrance is the origin of the tradition, inspiring luck-hungry visitors from all over the globe to come and give the buddha a friendly pat.
9.  
Florence, Italy
Take a stroll over to the south side of the Mercato Nuovo in this ancient Italian city to pick up one thing that's bound to be on everyone's shopping list – good luck. The bronze statue of a boar affectionately known as Il Porcellino ("the piglet" in Italian) is said to grant visitors who place a coin in his mouth and rub his snout not only good luck, but also a guarantee to come back to Florence one day, which sounds pretty lucky all on its own.
Sending lucky charm travel vibes!  💋
Follow me on any of these social media links:
Photo credits:  Getty images
About the author:  Lauren Hubbard is a freelance writer living and working in NYC. Lauren covers beauty, shopping, literature, travel, home decor, and food and beverage. Her work has been featured in publications including Harper's BAZAAR, Town & Country, Allure, Fashionista, and Elle Decor.